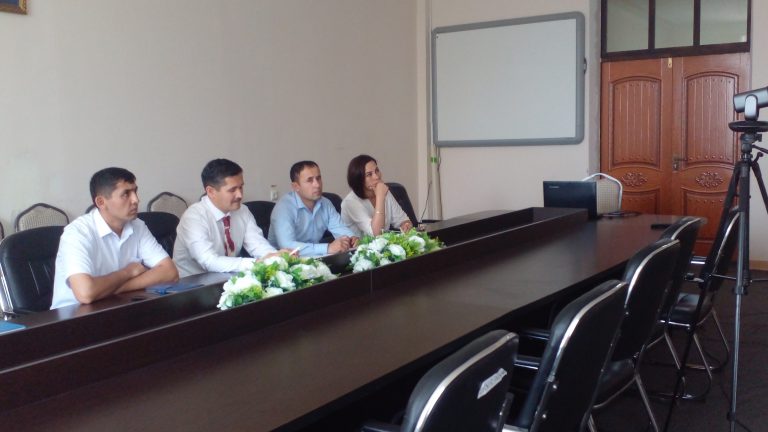 On June 15, 2022, virtual negotiations were held between the leadership of the Mining and Metallurgical Institute of Tajikistan and the Kuzbass State Technical University of the Russian Federation.
The negotiations were attended by the vice-rector for educational work, first deputy professor Nasriddinov Z.Z., head of the department of international relations Mukhammadiev A.N., head of the department of postgraduate and graduate studies Mukhammadyusupova Sh.A., and others.
Vice-rector for educational work, first deputy Nasriddinov Z.Z. for the first time gave information about the institute and made useful suggestions for mutually beneficial cooperation.
During the negotiations, issues of master's degree, exchange of staff and students, holding scientific conferences were discussed. On this basis, the conduct of internships for students, masters and doctoral students at industrial enterprises of Tajikistan and the Russian Federation is considered. The parties stated that the points of the mutual agreement that had been concluded should be activated. The parties will make efforts for mutually beneficial cooperation and will implement the provisions of the agreement in the near future, said the head of the international relations department Mukhammadiyev Akbarkhon.
Information department