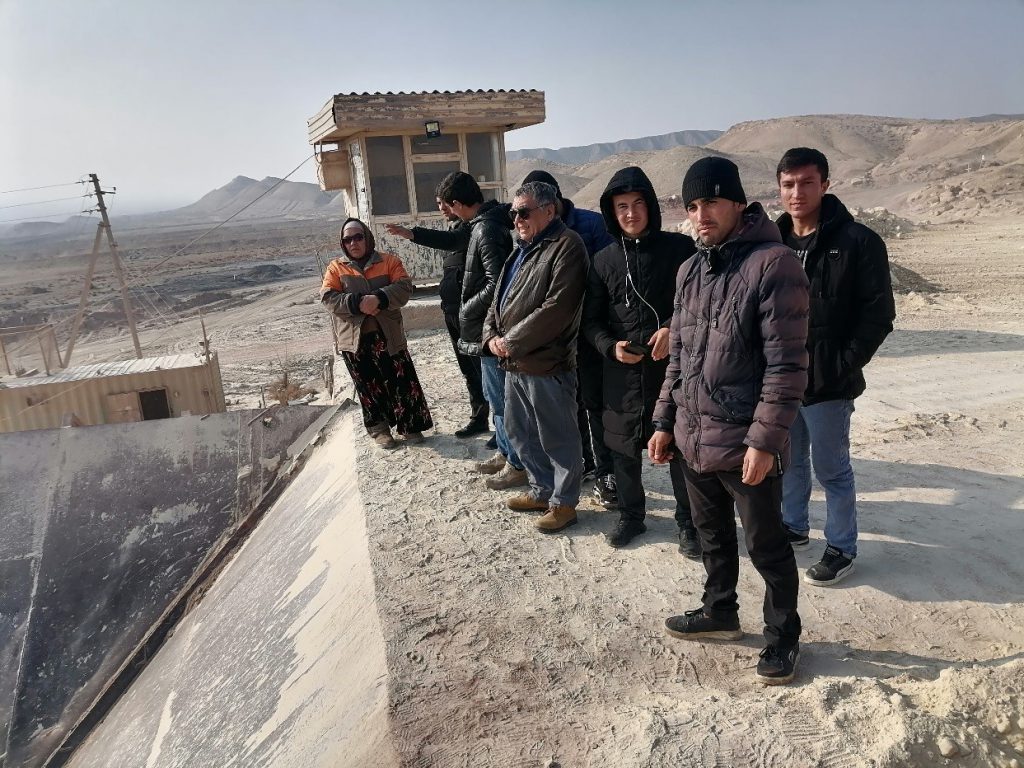 On November 19, the Department of Geology and Oil and Gas Senior Lecturer Otaev A. О. Students of group 510101 section 4 were sent to the open joint-stock company "Shurob" on geology and mineral deposits for practical training Mirboboev Sh. J. senior teacher of the department reported.
Students at the Shurob enterprise of Isfara under the guidance of a senior teacher of the Department of Geology and Oil and Gas Otaev Anvar Otaevich conducted a practical lesson on geology and mineral deposits at this enterprise.
The students first got acquainted with the safety equipment and workers of Open entrepreneurship of Shurob , then got acquainted with the coal deposit and the Shurab mine site, mining equipment and geological research of the mine, 2 limestone deposits and gypsum of the Arab deposit.
In this practical lesson, students got acquainted with the use of rock crushing equipment and processing of coal deposits, types of mining equipment and other ancillary equipment, and gained an understanding of the geological engineer.
Students of this enterprise talked with the workers of the coal, limestone and gypsum mining industry and developed a number of templates in the national design to improve their knowledge.
We will recall that the Tajik Mining and Metallurgical Institute specializes in geology and mineral exploration, with the aim of training highly qualified specialists in this field.
Information Department