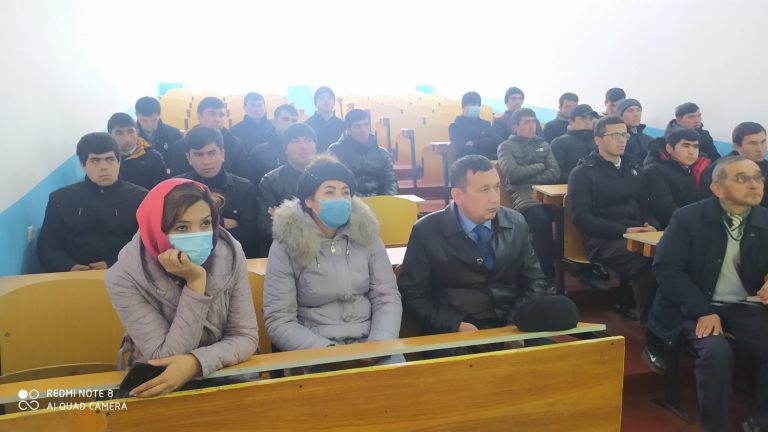 Today, at the Department of Mineral Deposits was held a scientific club of students under the leadership of the teacher of the same department Bobojonov Savriddin, which was attended by teachers and students – members of the club. The guest of today's club is the Deputy Dean of the Faculty of Mining Isoeva A., Head of the Department of Mineral Processing Mutavalliev A. and other teachers were present.
The club was first opened by the head of the department, Associate Professor Mutavalliev Abduvahob, who added that the organization of such clubs is important, and on the other hand, such clubs contribute to the expansion of the scientific worldview of students. At the same time, Mutavaliev A. He thanked the students for their active participation and said that in the future the clubs of the department will be held in the main hall of the institute with the wide participation of teachers.
Then, the student of the 4th specialty 510201-01 Kenjaev Umed spoke on "Environmental pollution and its consequences" and suggested ways to prevent and properly use geological work to prevent environmental pollution.
At the end of the club there was a question and answer session between students, in which participants expressed their views on this topic.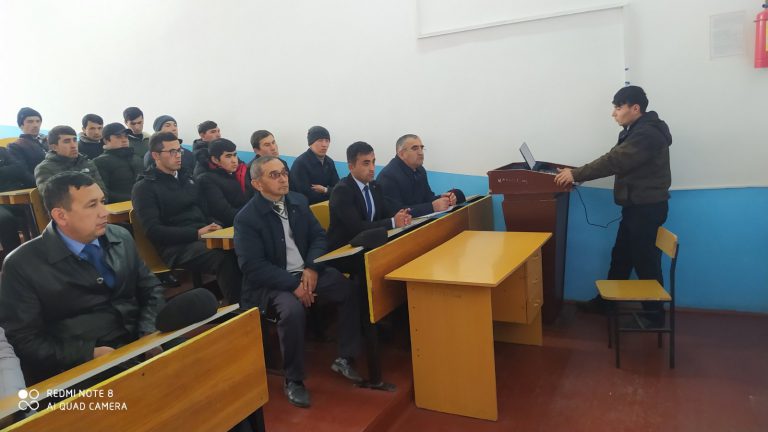 Information Department