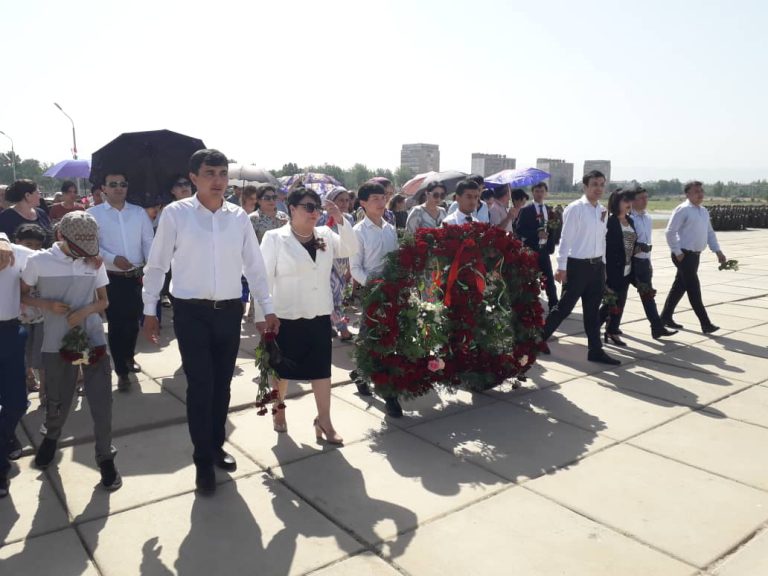 Today, on the occasion of the 77th anniversary of the Victory, teachers and students, together with the rector of the institute, Professor Bakhtiyor Mahmadali, laid a wreath at the monument to the participants of the Great Patriotic War in Buston.
Recall that an event dedicated to the Victory Day was held at the monument, with the participation of distinguished guests and war and labor veterans, and a number of new soldiers who arrived took the oath on that day.
Then a military parade was held with the participation of the Buston units.
Information department