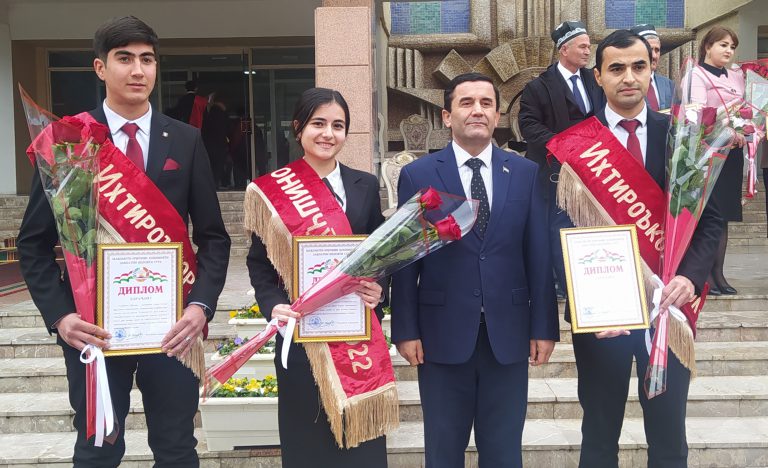 Today, at a solemn meeting in the center of the Sughd region, the First Deputy Chairman of the National Assembly of the Supreme Assembly of the Republic of Tajikistan, Chairman of the Sughd region, Honorable Rajabboy Ahmadzoda presented gifts and diplomas to the winners of the competition.
Fortunately, at this event, Anushervon Pochoev, the teacher of the Institute, was declared the Inventor of the Year among the teachers, Angubin Farkhodi, an active student of the Faculty of Metallurgy and Tajiboev Shahin, the Faculty of Electromechanics, became the "Student of the Year". recognized as the "inventor of the year" among students, which is a unique success and achievement for the Institute of Mining and Metallurgy of Tajikistan.
We remind you that the students of the institute are considered among the most active students and now, fortunately, they are striving to promote the exact sciences.
The Rector of the Institute Professor Bakhtiyor Mahmadali thanked the winners and took a picture against the backdrop of the regional building.
It should be noted that for the first time in the history of the institute, Angubin Farkhodi, an active student of the institute from the metallurgical faculty, was elected "Student of the Year", the head of the youth department, Nasriddinov Shahboz informed the information department about this.